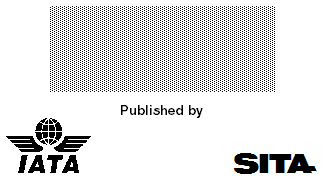 The International Air Transport Association (IATA) announced that the YY Fares will be rescinded from 31 October 2018. The decision to rescind YY Fares was taken with a vote by the IATA Passenger Tariffs Conference on 28 June 2017
As a result of the YY Fares decommissioning, we are sorry to inform you that IATA and SITA have jointly agreed on the discontinuation of our publication Passenger Air Tariff (PAT) in 2019. The last edition containing YY Fares will be the October 2018 edition. Subsequent editions will contain the available and applicable data until the end of the 2018 subscriptions period.
In the future and in order to access the relevant Industry data content which remain applicable beyond the YY Fares decommissioning, IATA suggests considering the following standards, manuals guidelines and databases:
Resolutions Manuals: a bundle of the resolutions manuals below with 30% discount for printed version and 45% discount for web download version will be available to previous PAT customers
- Passenger Services Conference Resolutions Manual
- Passenger Tariff Coordinating Conferences Resolutions Manual - Composite and Worldwide
- Reservations Handbook
- Ticketing Handbook
- A4A/IATA Reservations Interline Message Procedure - Passenger (AIRIMP)
- City Code Directory / Airline Coding Directory
- IATA Rate of Exchange (IROE)
- Ticket Tax Box Service (TTBS)
Supporting Publications (provided either in web download pdf or printed version)
- Ticketed Point Mileage Manual
- List of Ticket and Airport Taxes and Fees
With PAT 20 years chapters coming to a close, we wish to Thank You for your long standing contribution support and trust to the Passenger Air Tariff publications.
IATA remains at your disposal for any information or request you may have. These queries can be directed to: tariffsolutions@iata.org